We use cookies for a variety of purposes, such as website functionality and helping target our marketing activities. Some cookies are essential, others help us improve your experience by providing insights into how the site is used. For more information, please visit our Cookie Notice.

Facts and figures
Leyland Trucks
Leyland Trucks, one of Britain's leading manufacturing companies, is a wholly-owned subsidiary of PACCAR Inc – PACCAR is a global technology leader in design, manufacture and customer support of high-quality light, medium and heavy-duty trucks under the Kenworth, Peterbilt and DAF nameplates. Since Leyland Trucks was acquired by PACCAR in 1998, it has become the group's established centre for light and medium truck design, development and manufacture.
Leyland Trucks has been a PACCAR company since 1998 and produces the full range of DAF product in support of DAFs markets in the UK and around the world. DAF occupies a leading position in the European truck market. DAF Trucks had strong performance around the world in 2017. DAF's European (EU+2) market share in the heavy segment (16 tons+) was at a level of 15.3%, with market leadership continuing in The Netherlands (30.3%), the United Kingdom (28.2%), Poland (19.8%) and Hungary (24.5%), and in the light segment it increased to 10.5%. In addition, a record number of over 9,000 DAF trucks was registered outside Europe.

2018 was a record year
DAF Trucks broke all records in 2018. Thanks to a historically high market share of 16.6%, DAF has grown to be Europe's second largest brand in the heavy truck (16+ tonnes) segment. DAF is the European market leader in the important tractor-unit segment, with a market share of no less than 19.8%. The European market for trucks of 16+ tonnes amounted to almost 319,000 trucks in 2018 compared to 306,000 in 2017.
Market leader in seven European countries
As in previous years, DAF was the market leader in the heavy segment in 2018 in the Netherlands (32.0%), the United Kingdom (26.5%), Poland (23.2%) and Hungary (32.6%). The Dutch truck manufacturer was also the market leader in Belgium (22.1%), Bulgaria (19.9%) and the Czech Republic (19.5%). In Germany—Europe's largest truck market—DAF was once again the largest import brand, with a market share of 12.3%.
Stable market share in the 6–16-tonnes segment
The total European market for light trucks (6–16 tonnes) decreased slightly from 52,500 units in 2017 to just under 52,000 in 2018. DAF held a 9.0% market share in this segment. DAF is the market leader in the light trucks class in both the United Kingdom (32.0%) and in Ireland (18.2%).
Further growth outside the European Union
DAF sold 8,700 trucks outside the European Union. DAF's market leadership continued in Taiwan with the launch of the new generation of DAF Euro 6 trucks. Market share grew in Israel, Belarus and South Africa and DAF achieved record sales in Indonesia. The DAF CF vehicle began local assembly at the PACCAR Australia factory. DAF sold over 3,500 PACCAR engines to leading manufacturers of coaches, buses and special vehicles as well as expanding engine sales into Singapore and Myanmar.
Record production
To meet the high demand for its trucks, DAF produced a record number of more than 67,000 light, medium and heavy trucks in 2018, an increase of 10.1% compared to the previous year. DAF estimates that the market for heavy trucks will be strong again in 2019, at a volume of between 290,000 and 320,000 units. Leyland Trucks contributed 10,157 LF and 8,072 CF/XF units in 2018 for a total of 18,229 built-up trucks, an increase of 5% over 2017. In addition Leyland Trucks shipped 1159 CKD kits to markets such as Taiwan and Mexico, taking output to a total of 19,388.

19,388
Production 2018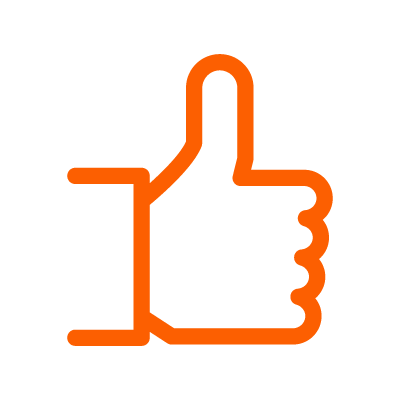 86
Production facilities (acres)

1000
Number of employees
Leyland Trucks Production 2018:
CF/XF Production: 8.072 trucks
LF Production: 10.157 trucks
CKD 1.159 trucks
Total Production 2018: 19.388 trucks
Production facilities:
Area: 86 Acres
Covered Areas: 1.000.000 ft2

Number of employees:
Leyland: approx. 1000