Leyland Trucks respects your privacy. We use cookies for a variety of purposes, such as website functionality, improving your experience of our website, building integration with social media and helping target marketing activities within and beyond our website. By continuing your visit on our website, you are consenting to our use of cookies. However, if you want to customize your cookie preferences, click on 'Change settings' below. You can withdraw your consent at any time. For more information, please visit our Cookie Notice.
Corporate Social Responsibility
Leyland Trucks is a major employer in the North West of England and actively seeks to offer support in various forms to community groups, charitable good causes, the local education sector and other businesses.
Community
Leyland Trucks employees currently sit on local committees to offer support and guidance on subjects that have an impact on the wider community such as the South Ribble Partnership and the Leyland Festival Committee. We also have employees actively involved with the British Commercial Vehicle Museum to offer management support and to ensure that the museum is able to accurately portray Leyland's heritage.
Education Sector
In 2011, Vince Cable, Business Secretary announced that leading manufacturers and government were working together to promote Manufacturing Excellence in the UK through the 'See Inside Manufacturing' initiative. The focus is to challenge perception of the industry and to dispel myths that Britain no longer manufactures. Leyland Trucks embraced the initiative and welcomed 15 local schools and colleges to the factory that year that included 267 pupils. Since then Leyland has continued to develop a programme that now sees an average of 44 visits to the factory per year by 800 pupils. Our programme has grown to the point where we offer more than a factory tour; we actually tailor visits according to the curriculum. We now offer specific elements on subject such as Financial Control, Supply Chain Logistics, Design Engineering, Electronics and Maintenance Schedules.
In addition to educational visits, Leyland supports local schools in a number aspects from sponsorship of awards and work placements to careers fairs.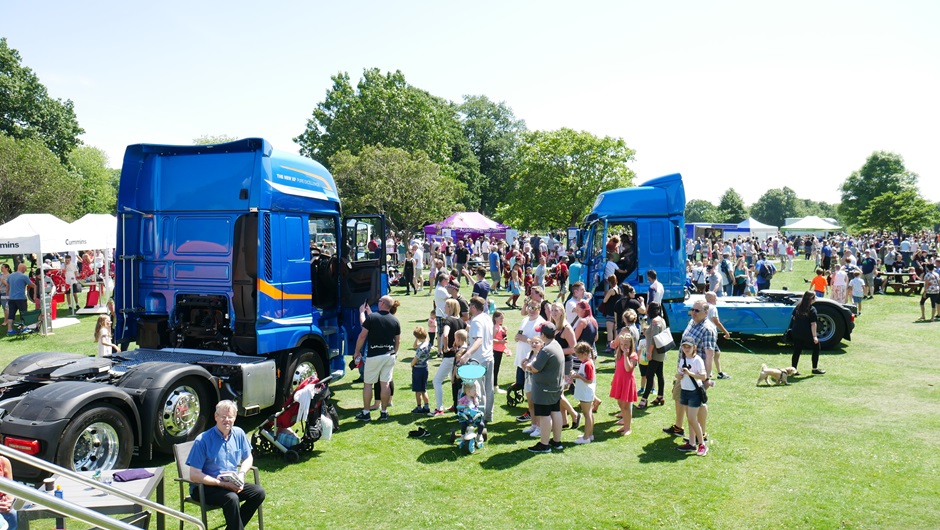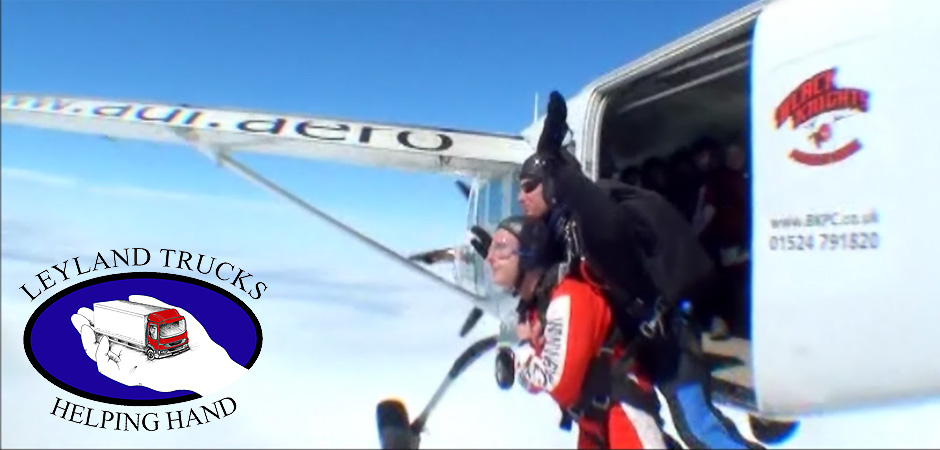 Charitable Good Causes
Helping Hand is a fully registered in-house charity run by a dedicated team of committee members from Leyland Trucks and PACCAR Parts. Set up in 1994, Helping Hand is proud to have surpassed its 25 year milestone, and in that time it has generated and delivered more than £1m to local good causes. Every year, the charity and employees within Leyland Trucks come up with new and exciting ways to raise funds that, in turn, get distributed to many worthy causes. Whilst Helping Hand does support some national charities, our mission statement is "To provide a process that enables Leyland Trucks and its employees, customers and suppliers to help the disadvantaged in the wider community – particularly where worthy causes are local to the plant or are connected to our employees and their families." As such a large amount of our donations go to charities in the North West region as we endeavour to support the local area.
Other Businesses
DAF Leyland trucks helping hand 950 Leyland Trucks offers local businesses the opportunity to visit our facility with a view to benchmarking our culture and processes that has seen us transform over the years to achieve Shingo status. An average of 12 such visits take place each year where the management team of local companies can spend time touring our factory and meeting with the Leyland management team to see what makes it a world class organisation. Leyland also works closely with the Manufacturing Institute to encourage other national and international businesses to visit on benchmarking tours.
Visit the FACEBOOK page of Helping Hand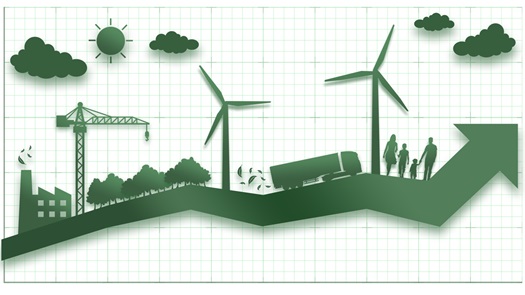 Leyland Trucks has had an environmental policy statement since 1995. This policy has led to the company recognising the actual and potential environmental impacts of its operations.