We use cookies for a variety of purposes, such as website functionality and helping target our marketing activities. Some cookies are essential, others help us improve your experience by providing insights into how the site is used. For more information, please visit our Cookie Notice.
Leyland Management
The senior management team at Leyland Trucks Ltd includes Brennan Gourdie, Peter Jukes and Carl Hergart.
Brennan Gourdie - Managing Director
Brennan Gourdie joined PACCAR in 1993 after serving in the US Air Force's Space Systems Division for 4 years. He has 26 years of various management experience and increasing responsibility with PACCAR. Between 1993 and 2005 at Peterbilt, he had management roles in Manufacturing Engineering, Marketing, Product Development, and Materials Supply.
In 2005 Brennan moved to PACCAR's Corporate offices to take up the role of Senior Director of Purchasing: Responsible for sourcing of North American production and indirect material, China sourcing activities, and freight transportation. In 2014 he became General Manager of PACCAR Winch in Tulsa Oklahoma, before joining Leyland Trucks as the Managing Director in February 2019.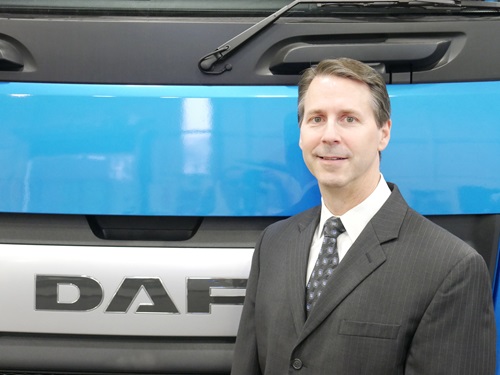 Peter Jukes - Operations Director
Peter was born and raised in Leyland and joined the company from Balshaws High School on an Engineering apprenticeship in 1977. Following his four year training to become a skilled Turner and Machinist he worked for the then Bus Division until joining the Manufacturing Engineering Group at the Leyland Assembly Plant in 1985.
Continuing his academic studies at Harris Technical College and later graduating with a post graduate diploma in Management Studies from The University of Central Lancashire in 1997, Peter moved into operations management becoming one of the key change agents of the Team Enterprise cultural development at Leyland. Peter's career to date can be summarised as follows:
Peter Worked his way to Assembly Business Unit Manager and was responsible as project manager for the successful transfer of the Foden Vehicle production and Aftermarket businesses to the Leyland site.
He joined the Leyland senior management team as Logistics Director in 2001.
Peter then helped establish and headed up the PACCAR Parts UK & Ireland Logistics Operations Division on the Leyland site from 2003 to 2008.
He then returned to the Leyland Trucks Division in late 2008 as Assistant Operations Director. Notable successes during this time for Leyland Trucks were back to back IMechE Manufacturing Excellence Overall award winners 2009/10 and the International Shingo Bronze Medallion award for Operational Excellence for achieving world class levels of performance.
In June 2012 Peter was promoted to Operations Director for Leyland Trucks.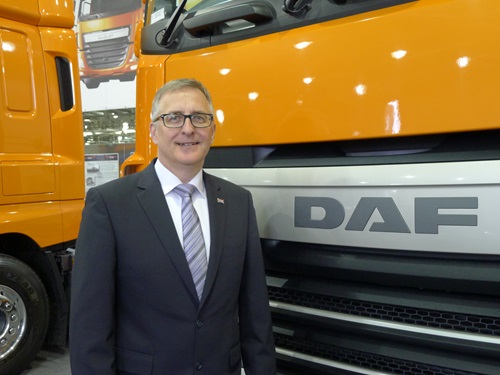 Carl Hergart - Chief Engineer
Carl earned his graduate degree from Lund University (Masters – Engineering Physics) and his doctorate degree from RWTH Aachen University (Mechanical Engineering). He spent his early career in the automotive sector, focusing on diesel engine research and development. At Ford Motor Company, he participated in the development of the 2.7L Lion diesel engine, known as the AJD-V6 used in Jaguar and Land Rover vehicles. At General Motors he was part of the development of the Family B 1.9L diesel as well as the Duramax family of engines that were used across a wide range of vehicle platforms and models. Later, he spent 9 years with Caterpillar, leading teams in the development of engines and after treatment systems for a broad spectrum of off-road applications, including motor graders, wheel loaders, excavators, mining trucks and generator sets.
Carl joined PACCAR in 2014 as Director Powertrain and Advanced Engineering. In this role, he led an organization responsible for in-vehicle integration, calibration and testing of powertrains for the North American market. Major achievements include the successful 2017 introduction of the class-leading 12-speed PACCAR Transmission for Kenworth and Peterbilt trucks, a fuel economy package deployed in 2018 and a Body Builder Module for expanded PTO-functionality in Legacy models introduced in 2019. He also spearheaded advanced technology efforts in the areas of ADAS, Electrification and Connectivity and served as Principal Investigator for a $40M Department of Energy initiative aimed at doubling freight efficiency for trucks, before joining Leyland Trucks as Chief Engineer in March 2020.