We use cookies for a variety of purposes, such as website functionality and helping target our marketing activities. Some cookies are essential, others help us improve your experience by providing insights into how the site is used. For more information, please visit our Cookie Notice.
2018 Helping Hand Charity Ball
15th Helping Hand charity ball kicks off 2018 fundraising activity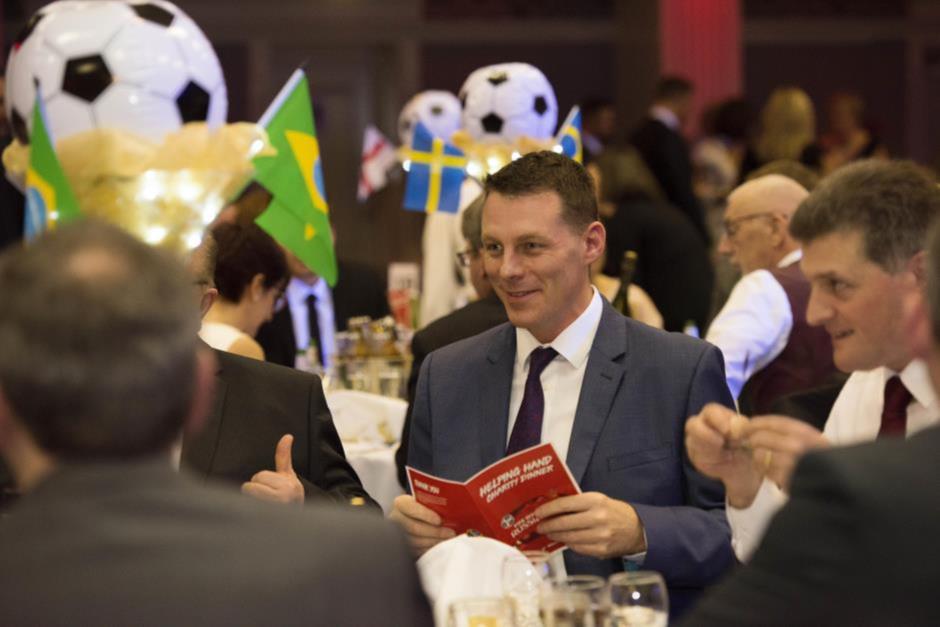 Helping Hand, the not for profit organisation run by a dedicated committee of Leyland Trucks and PACCAR Parts employees is excited to announce their most successful year of fundraising since the programme was started in 1994, raising an outstanding £50,000 in 2017.
Monies raised by the charity are distributed to a variety of causes throughout the year, all of which have some personal meaning for the Leyland-based workforce. In 2017 Helping Hand donated to charities such as the Rosemere Cancer foundation, St Catherine's Hospice, Derian House Children's Hospice, North West Air Ambulance and 26 other causes including the support of a guide dog training programme.
2017 also saw the Helping Hand team encourage the workforce to prove that fitness really does pay – by raising money for charity in a series of endurance challenges. The initiative formed part of the company's Leyland Life Healthy Workforce programme, encouraging staff to take on a physical challenge and kick start a healthy lifestyle, all while raising money for good causes.
One such challenge saw a team of intrepid cyclists from Leyland Trucks complete the Coast to Coast cycle ride – an 84-mile trek from Bowness in Cumbria, to Wall's End, Newcastle-upon-Tyne. The 11-strong team took eight hours to finish the route and raised £5,000. Elsewhere, fellow Leyland Trucks employee Martyn Thomas completed the London marathon, with Tom Sherliker taking on the Manchester half.
As is traditional, 2018 activity begins with the annual Helping Hand charity ball, now in its 15th year. The ball, which this year took place at Park Hall in Chorley was attended by around 230 people, including long-term company suppliers, staff and senior management.
In addition to dinner, dancing and entertainment from local group, the Simon Faulkener Band, guests were encouraged to buy raffle tickets and bid for auction prizes such as golf days, theatre tickets and hotel breaks on the night.
Speaking of the event, new Helping Hand chairman Matt Kersey said: "As always we're incredibly grateful to everyone who makes the charity ball possible, our tireless organisers, suppliers, staff and all who donates prizes. We're hoping that the great success of this event will mark another fantastic year for Helping Hand. It's such a great programme, not only in its ability to raise money for worthwhile causes, but also in bringing together the local community to support those in need."