We use cookies for a variety of purposes, such as website functionality and helping target our marketing activities. Some cookies are essential, others help us improve your experience by providing insights into how the site is used. For more information, please visit our Cookie Notice.
Mayor Visits Leyland Trucks
Mayor of South Ribble, Councillor Rainsbury visits award winning Leyland Trucks facility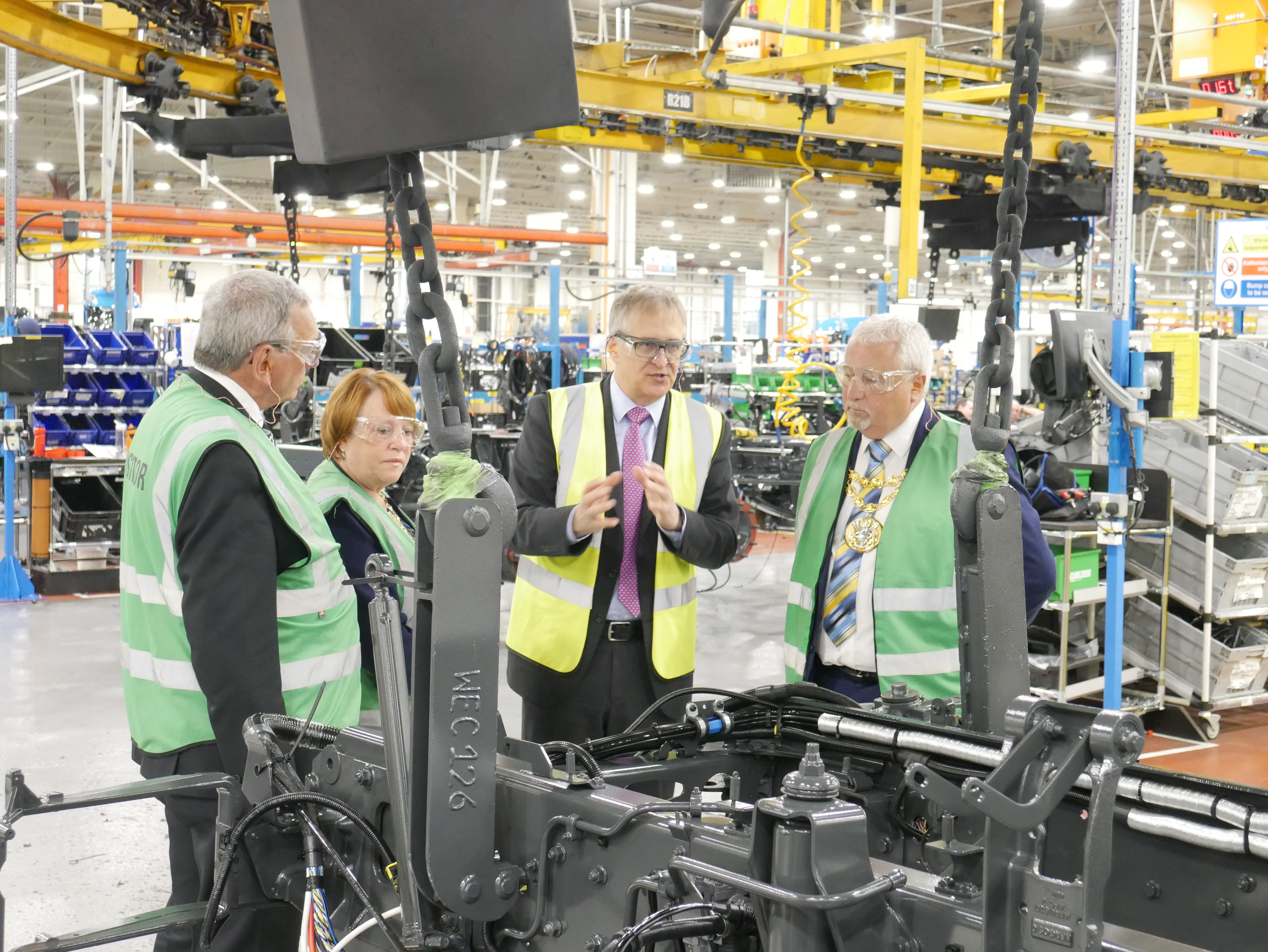 Following attendance at a number of Leyland Trucks supported charity initiatives, the Mayor of South Ribble, Councillor John Rainsbury, has this week visited the site for a guided tour of the facilities and to speak to employees.
The Mayor and Mayoress were welcomed to the facility by members of the Senior Management Team, and treated to lunch, before undertaking a full tour of the facility.
During lunch, Councillor Rainsbury was taken through highlights of the company's impressive 122-year history as well as finding out more about Leyland's community outreach programme that sees local schools, colleges and universities, along with local business and community groups, visit to gain an insight into the business, its methodologies and the technologies involved in advanced modern truck production.
Speaking of the Mayors visit, Leyland Trucks Operations Director, Peter Jukes said, "Councillor Rainsbury has been highly supportive of our charitable and community initiatives since he came into office, so we wanted to take the opportunity to thank him for that and give him some insight into what we and our remarkable workforce do."
Councillor Rainsbury commented: "The Mayoress and I enjoyed a wonderful visit to Leyland Trucks and their superb hospitality. We were extremely impressed by the work they do supporting their dedicated community charity "Helping Hand'. We are so proud that Leyland Trucks is here in the heart of South Ribble providing over 1,000 jobs, building 'quality trucks made by quality people'. I would like to thank Peter Jukes and his team for the invitation and for taking the time out of his busy schedule to personally conduct our tour."
In addition to welcoming the Mayor of South Ribble, Leyland was also pleased to be hosting 26 customers from Taiwan, highlighting not only the important role Leyland Trucks plays in the local community, but also its global importance as one of Europe's most advanced truck assembly facilities.

Peter Jukes with the Mayor and Mayoress and the Award Winning DAF Product Range