Leyland Trucks respects your privacy. We use cookies for a variety of purposes, such as website functionality, improving your experience of our website, building integration with social media and helping target marketing activities within and beyond our website. By continuing your visit on our website, you are consenting to our use of cookies. However, if you want to customize your cookie preferences, click on 'Change settings' below. You can withdraw your consent at any time. For more information, please visit our Cookie Notice.
Leyland Trucks receives Queen's Award
Lancashire truck manufacturer picks up win in International Trade category
Leyland Trucks, the Lancashire-based manufacturer of DAF trucks for the UK and overseas markets, has won the coveted Queen's Award for Enterprise 2020. The business-oriented accolade recognises Leyland Trucks' outstanding success in the Awards' International Trade category.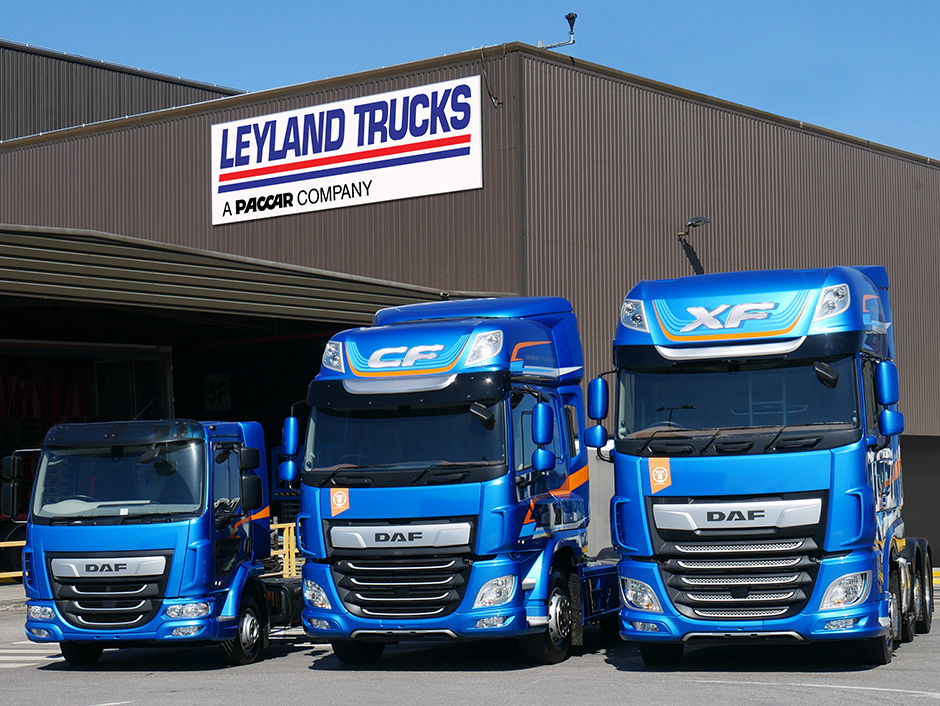 One of Britain's best-known manufacturers, Leyland Trucks, has been awarded the UK's most prestigious business accolade – a Queen's Award for Enterprise for International Trade.

Operating from one of Europe's most advanced truck assembly facilities in the heart of Lancashire, Leyland Trucks has demonstrated outstanding year-on-year export growth to over 7,500 trucks manufactured and sold globally through DAF, a sister company within the PACCAR organisation.
Over the three-year judging period, international sales have grown by almost 50 per cent and now account for more than a third of Leyland Trucks' total turnover.
Manufacturing the full range of DAF products – the LF, CF and XF – Leyland trucks are exported to six continents around the world, reaching customers as far afield as Chile, Israel, South Africa, Taiwan and Australia.
Brennan Gourdie, Managing Director at Leyland Trucks, said: "Winning a Queen's Award is a tremendous honour and the ultimate testament to our international accomplishments."

"Our reputation as an outstanding truck manufacturer, not just in the UK but around the world, is led by the passion of our great employees and of the exceptional DAF distribution network. Without them, we couldn't have achieved our exporting success and this award reflects their exceptional commitment, talent and hard work."
Leyland Trucks has a rich manufacturing history that stretches back to 1896 when the Lancashire Steam Motor Company was founded. The advanced lean manufacturing assembly plant builds on generations of truck building expertise, with the company's 1,000+ workforce having the capacity to produce up to 12 trucks per hour.
Brennan Gourdie added: "Not one to rest on our laurels, we remain focused on building on this major milestone; we will deliver further innovation to expand our global footprint and continue supporting our growing domestic and international client base, which is clearly demonstrated in our driver manuals now being published in almost 40 different languages."
"Ongoing investment in research and development and developing the skills of tomorrow is central to our expansion plan, and will ensure we remain a leading truck assembly plant in the world."