Leyland Trucks respects your privacy. We use cookies for a variety of purposes, such as website functionality, improving your experience of our website, building integration with social media and helping target marketing activities within and beyond our website. By continuing your visit on our website, you are consenting to our use of cookies. However, if you want to customize your cookie preferences, click on 'Change settings' below. You can withdraw your consent at any time. For more information, please visit our Cookie Notice.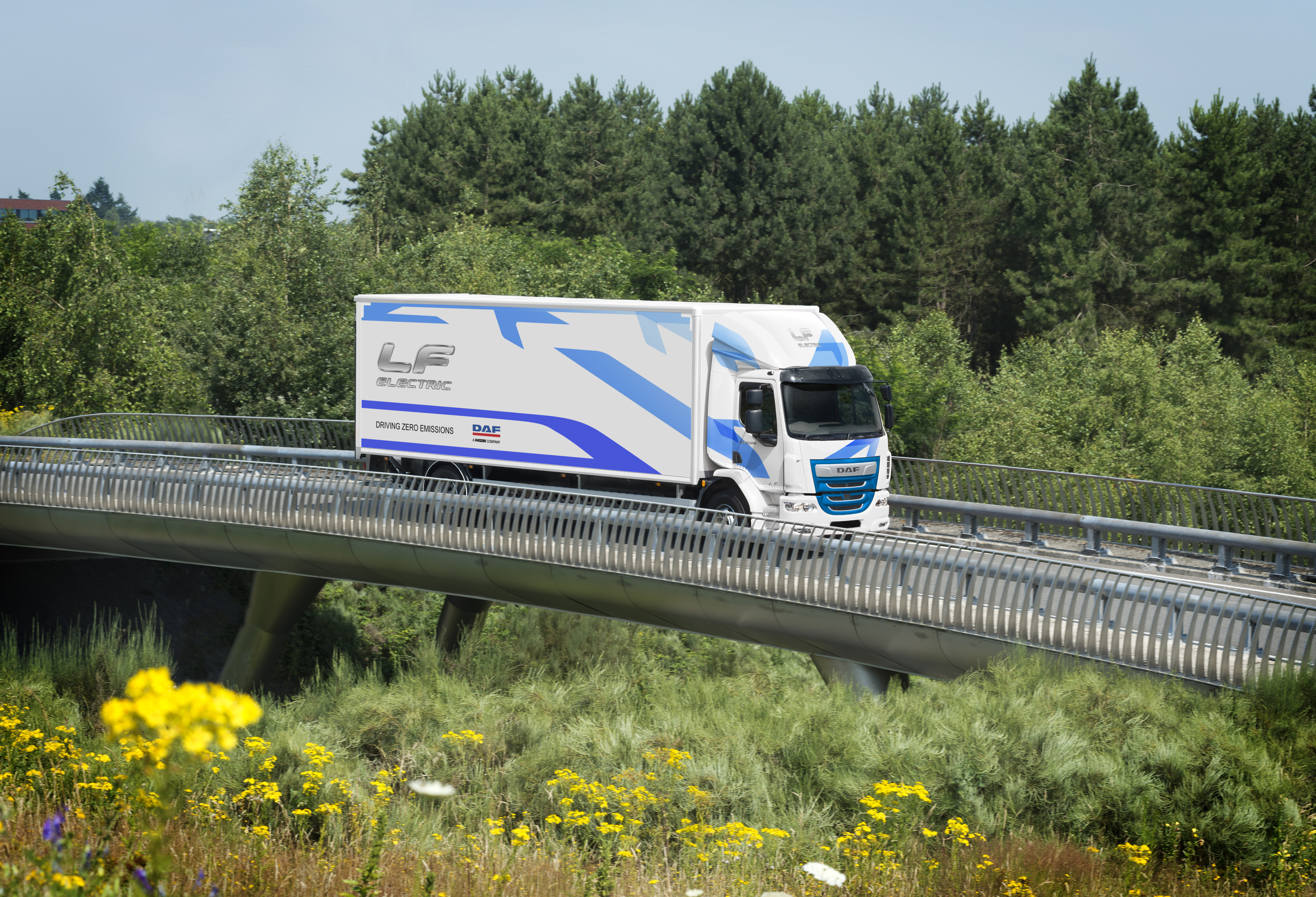 Leyland engineers join fight against climate change with new 'zero emission' electric truck
Leyland Trucks will begin production of a groundbreaking new 'zero emission' electric truck this May
Leyland Trucks will begin production of a groundbreaking new 'zero emission' electric truck this May, bringing this state-of-the-art technology to UK production for the first time.
Designed for urban and intra-urban operations, the 19 tonne DAF LF Electric offers a solution to retail distributors, beverage hauliers and other logistics operators as organisations drive toward carbon neutrality.
Leyland Trucks can call on 125 years of truck building experience, but recognizes the value of ensuring its workforce possesses the capabilities and capacity to meet current and future truck building demands and innovations. The company continues to invest significantly in the skills of its people, including apprenticeship opportunities and comprehensive career development programmes, at all levels of the business.
Brennan Gourdie, managing director at Leyland Trucks, says: "This new technology will reduce commercial carbon footprints on a big scale. At Leyland Trucks, we have been committed to environmental responsibility for decades, working constantly to improve the product technology we create and our manufacturing techniques.
"This latest step represents a leap forward and our world-class engineers, many of whom were born and raised on our doorstep in Leyland, are proud to be among those leading the charge for environmental progress and industry-leading innovation."
The technology utilises latest generation LFP (Lithium Ferro Phosphate) batteries, providing up to 175 ultra-quiet, zero-emission miles in one charge. The batteries can be charged from 20% to 80% within one hours using dedicated fast charge equipment or within 6.5 hours using the regular electricity network, meaning drivers could charge their vehicle at home overnight. What's more, the vehicle's energy supply can power auxiliary equipment such as an electric cooling installation or an electro-hydraulic crane. This eliminates the need for a separate generator and will result in a full 'zero emission' distribution truck.
The vehicle also offers easy entry, excellent all-round visibility, great driver comfort and the tightest turning circle in the industry – providing excellent manoeuvrability.
Press Contacts
Are you a journalist? Contact us for more information about the company, our products and services or any other subject.
Rutger Kerstiens
Corporate Communications Department
Tel:+31 (0)40 214 4191
E-mail:rutger.kerstiens@daftrucks.com