Leyland Trucks respects your privacy. We use cookies for a variety of purposes, such as website functionality, improving your experience of our website, building integration with social media and helping target marketing activities within and beyond our website. By continuing your visit on our website, you are consenting to our use of cookies. However, if you want to customize your cookie preferences, click on 'Change settings' below. You can withdraw your consent at any time. For more information, please visit our Cookie Notice.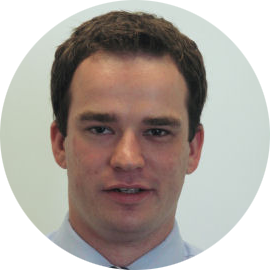 David Nuttall
Lead Engineer; Service, Warranty & Reliability
What were you doing before you joined Leyland Trucks?
Prior to joining Leyland Trucks, I studied for my 'A'-Levels at Bolton School, where I took Maths, Physics, Design & Technology and General Studies.
I was accepted onto the Sponsored Student Scheme through Leyland Trucks Engineering, and went on to study Automotive Engineering at Loughborough University followed by a Masters in Materials.
I spent my summers working at Leyland Trucks on the assembly line, in project management and in vehicle testing.
After successful completion of my degrees, I accepted a role in Engineering as a Service Engineer.

How have you progressed since you have been with Leyland Trucks?
I began my career at Leyland as a Graduate Engineer and rotated through three placements before taking a permanent position designing exhaust and cooling systems. During this period, I was heavily involved with the Hybrid LF, which gave me my first exposure working in Holland.
I then gained a promotion to Senior Engineer focussing on early Euro 6 engine cooling work and was fortunate to be involved and named on a number of Patents.
I then moved into Operations for a year and worked in the Quality Department. This gave me a great perspective of a faster paced operational environment, where I worked closely with Manufacturing to facilitate Quality initiatives.
Subsequently, I returned to engineering to lead a team through the design and validation phase of the Euro 6 project. This gave me my first real experience of managing people and the importance of good team dynamics.
As a Lead Engineer, it is my responsibility to ensure that I develop individuals to fulfil their potential and realise their ambitions. By creating opportunities within the group and wider organisation, I aim to produce a dynamic team and provide the ability to develop / progress.
My most recent appointment has enabled me to develop my management skills further and work with a much broader range of the organisation. No two days are the same, and it is the ever-changing challenges and diversity that maintains my drive.
What is the best thing about working at Leyland Trucks?
The people….this is at the centre of Leyland Trucks' success, and the teamwork really enables the strong can-do attitude.
We are also very fortunate to be able to see a product from Design, through Manufacture and then into use with a customer. This gives us a real appreciation for the entire lifecycle of our trucks - with all the departments to enable this; providing a wealth of roles and opportunities.
What is a typical day for you?
Working in Aftersales can be transient, in the sense that issues can arise quickly and there are many aspects to the everyday running of the teams.

The prime responsibilities of the group; are firstly to identify service issues from numerous service inputs and use Six Sigma to resolve. Secondly, we recover Warranty costs from our suppliers and report the overall Warranty performance.
There is a lot of data within the teams and effective use of data analytics is an increasing activity; to identify emerging issues, understand root cause and report statistics.
Outside the office, I am responsible for the area where Warranty material is assessed. It is key to manage this area effectively to ensure it remains efficient and maintain a watchful eye on the types of material returned.
Probably the most important part of my job aside from managing the teams is acting as a liaison. On a daily basis, I will work with DAF in Eindhoven, DAF subsidiaries around the World, customers and other departments within Leyland Trucks. Within any Aftersales roles there are always a number of stakeholders and customers, so understanding any issues with each of these and prioritising their requests is very important.

What do you hope the future holds for you at Leyland Trucks?
I would like to gain an appreciation for the wider business and see if the skills I have learnt and developed can be beneficial in other areas and situations.