Leyland Trucks respects your privacy. We use cookies for a variety of purposes, such as website functionality, improving your experience of our website, building integration with social media and helping target marketing activities within and beyond our website. By continuing your visit on our website, you are consenting to our use of cookies. However, if you want to customize your cookie preferences, click on 'Change settings' below. You can withdraw your consent at any time. For more information, please visit our Cookie Notice.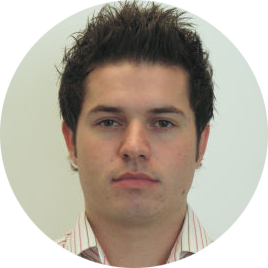 Paul Sussams
Senior Engineer Cabs
What were you doing before you joined Leyland Trucks?
I was studying a GNVQ in Advanced Engineering at Runshaw College. On completion of the course I was looking for available apprenticeships, and was successful in being offered a vacancy at Leyland Trucks.
How have you progressed since you've been with Leyland Trucks?
I started off life at Leyland as an apprentice fabricator in the Prototype department, progressing to a skilled grade after completion of the 4 year program. A short 18 months later I was offered an opportunity to spend 12 months in the Product Development department, assisting with producing cost and feasibility investigations on special vehicle orders. Near the end of the placement, another opportunity arose to join Product Development permanently as a trainee design engineer. This placement would see me move between different design areas over a 2 year period before taking up permanent residence in one of the design teams. I spent many years developing my skills as an engineer by moving between different design sections such as special vehicles, production support, truck bodies and vehicle configuration. This eventually led to me applying for, and being successful in becoming the senior engineer on the truck cabin section.
What's the best thing about working at Leyland Trucks?
The people! I have made many friends along the way, and have very rarely ever come across anybody who didn't have time to give help, didn't take responsibility for their role, or didn't give 100% every day! The passion, determination and ability to face challenges head on is what make Leyland Trucks and DAF so successful. The business has always given me ample opportunity to progress personally, and has built and maintained a culture of producing the best products possible.
What is a typical day for you?
In my role I provide technical leadership on all aspects of truck cab design. Technology and the financial landscape are always changing, so I am constantly looking at ways to improve functionality or cost of the cab. Along the course of a project, I will engage with many other departments in the business, including purchasing and manufacturing, as well as liaising with many external suppliers. Just recently I have been assisting on cab projects in Eindhoven on CF and XF vehicles, which is away from my normal involvement with LF. This has given me another opportunity to see a different culture, and further improve myself as an engineer.
What do you hope the future holds for you at Leyland Trucks?
I hope to see the business continue to grow, and for opportunities for me to develop myself personally to continue to be available.